Dough Moulder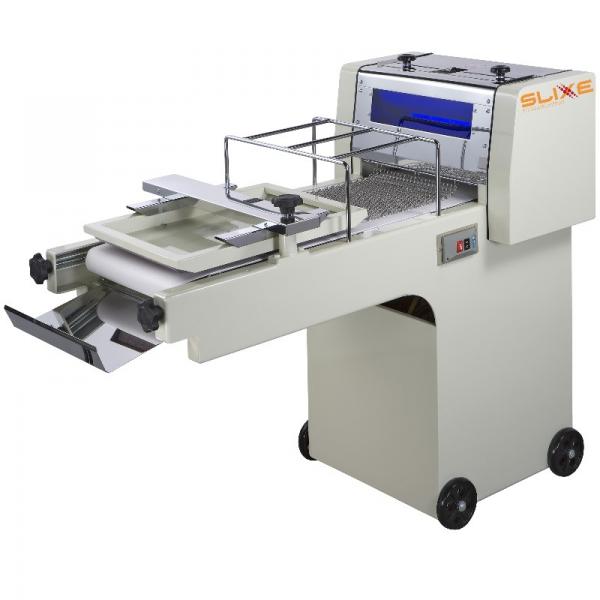 Dough Moulder
Product ID: TA-101
The dough moulder offered by Ting An Food Machinery (SLIXE) is specially designed to shape dough into versatile sizes of breads in the bakery industry. It is ideal for moulding dough to make rolls, buns, toasts, baguettes, loaves, etc. The roller system equipped in the dough mouldermachine can adjust depending on the size and hardness of dough and can make the dough structure more solid. In addition, the roller spacing and conveyor belt can be well adjusted by hand wheel.

The dough moulder machine from Ting An is endeavoring to achieve high performance and high efficiency with several advantages. Basically, it is used for molding and discharging air from raw materials to obtain quality end products. Further, it has simple operation by switching on-off push bottom, as well as easily catching the dough with mobile steel tray both meet user-friendly demands for all clients.
Ting An Food Machinery (SLIXE) has been an expert of bakery machine products and baking equipment over 20 years. Ting An dough molder features high speed so that it can save time and reduce labor cost. To make dough shaping operation and bakery making process smoothly and rapidly, our machines will optimize your product line and make your money back in short time. Please visit at our website www.ting-an.com and contact us directly.
Specifications:
| | | | |
| --- | --- | --- | --- |
| Model | TA-101S | TA-101M | TA-101L |
| Conveyer belt size | 290mm*1960mm | 290mm*2280mm | 380mm*2280mm |
| Roller size | ∮90*300mm | ∮90*300mm | ∮90*390mm |
| Motor | 1/2HP | 1/2HP | 1HP |
| Dimensions | 1210*580*1050mm | 1360*580*1100mm | 1360*680*1100mm |
| Weight | 190KG | 200KG | 220KG |
Features:
Dough Moulder is suitable for many kinds of dough.
Molding and discharging air.
Mobile steel tray can easily catch the dough.
Roller can adjust depend on the size and hardness of dough and can make the dough structure more solid.
Machine speed is high so that can save time.
Hot Products