Bread Slicer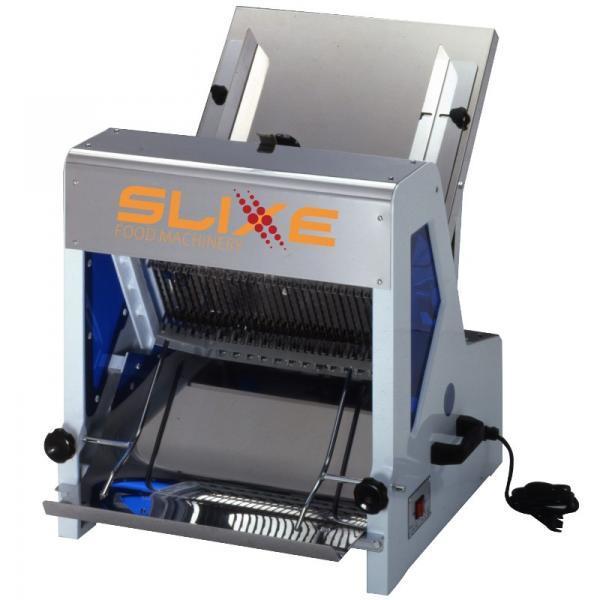 Bread Slicer
Product ID: TA-201L
TING AN Food Machinery (SLIXE) offers eight kinds of baking products related to bread slicers that are designed to cut a loaf of bread or toast into many different thicknesses of slices. They are bread Slicer (TA-201S, TA-201L, and TA-201XL), bread slicer with pusher (TA-201L- P and TA-201XL- P), bread slicer with protection cover and pusher (TA-201L- PCP), bakery slicing blades, and bread slicer (piece by piece) (TA-202).
High efficiency, Durable.
Easy to replace the blade.
Smaller space occupation.
We could offer custom-made thickness of slice.
Machine meets the electrical materials requirements of CE and UL.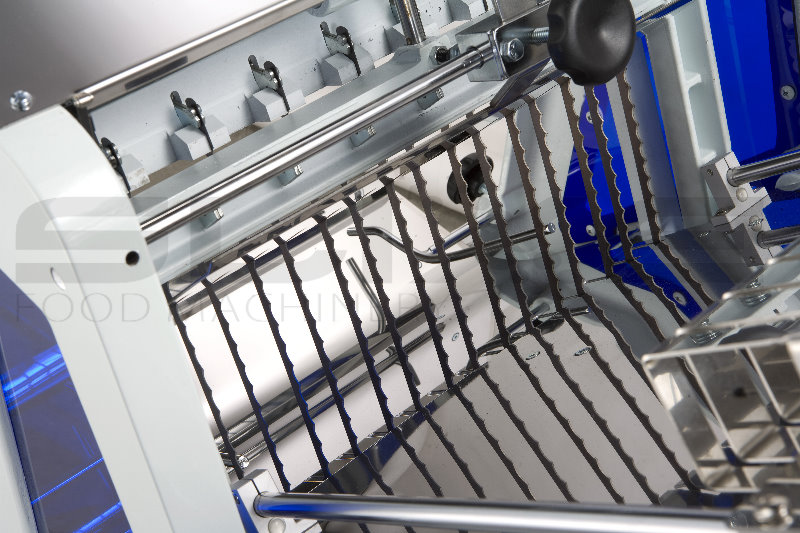 Specifications:
| | | | |
| --- | --- | --- | --- |
| Model | TA-201S | TA-201L | TA-201XL |
| Blade frame width | 345mm | 385mm | 485mm |
| Material width | 335mm | 375mm | 475mm |
| Thickness of Slice | 12mm, 15mm, 24mm | 6~30mm | above 12mm |
| Motor | 1/6HP | 1/4HP | 1/4HP |
| Capacity | 240loaves/hr | 240 loaves/hr | 240 loaves/hr |
| Dimensions | 620*550*620mm | 710*630*680mm | 710*730*680mm |
| Weight | 45KG | 66KG | 71KG |
Hot Products